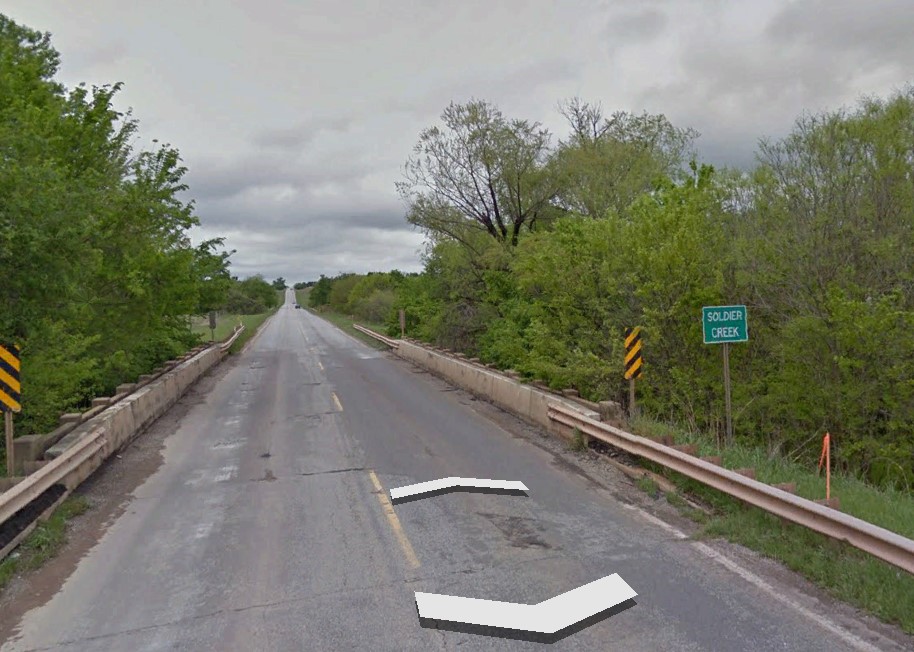 The Fort Cobb Trail ran from Fort Arbuckle in what is today far southeastern Garvin County to Fort Cobb in today's Caddo County. The midsection (heart) of the trail extended from Erin Springs in modern Garvin County to the Little Washita River in present-day Grady County.
Nine watercourses crossed the heart of the Fort Cobb Trail on their way to the Big Washita and these streams became important early-day landmarks. From southeast to northwest, the watercourses included Cabell, Rounds and Larimore creeks near Erin Springs, Sandy Creek, Terry and Hell Roaring creeks near Bradley, Soldier and Dry creeks near Alex and the Little Washita itself.
Funny, isn't it, how all the watercourses except one are named either for early-day people or the physical attributes of the stream itself?
Only the name of Soldier Creek is different. Stories from the Road sorts out this mystery with an old story and an in-depth analysis of when the watercourses were first named.
What the book does not tell you is that the sign on Oklahoma State Highway 19 marking the crossing of Soldier Creek northwest of Alex doesn't mark Soldier Creek at all. The Oklahoma Department of Transportation made an error that appears destined to live on in infamy. The Soldier Creek crossing sign shown in the first graphic actually marks a Soldier Creek tributary known by a few area old-timers as Pig Creek. This sign is the first creek crossing marked after you pass Alex heading northwest toward Chickasha.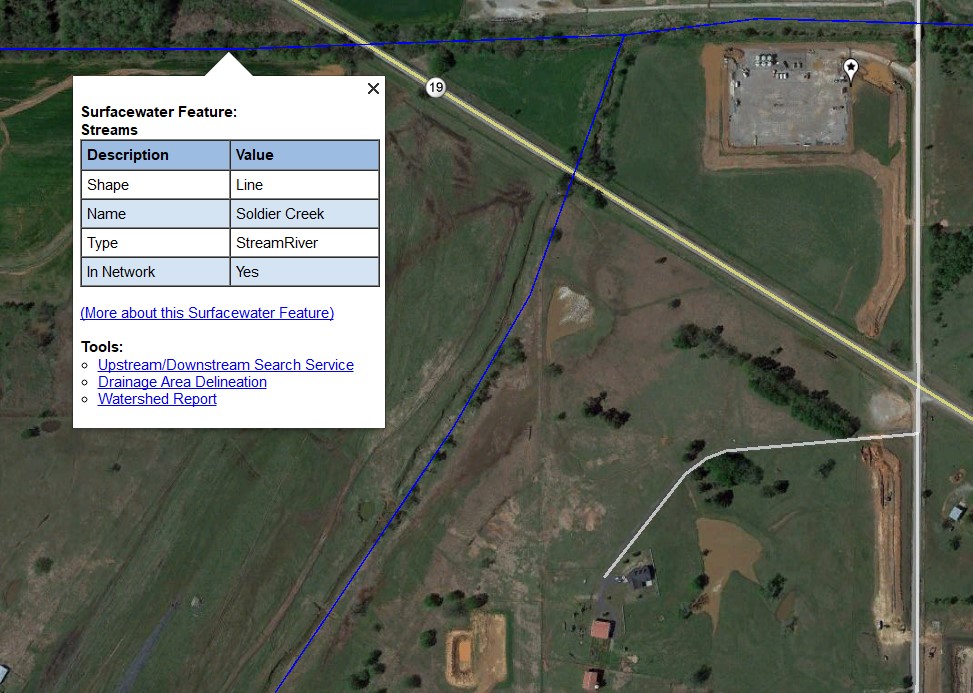 The United States Geological Survey (USGS) knows the difference, however. As shown the second graphic, Soldier Creek is actually the second creek Highway 19 crosses after it passes Alex. Just a fun fact to remember the next time you're driving to Walmart.